I have to be honest, when I went to get ready this morning I was a little overwhelmed. I wanted to create an outfit I have't worn before (my personnel goal for this challenge)and nothing was coming to me. I put on a few different things, and nothing seemed to "work". In the end I did come up with something I haven't worn before, but I plan to do better.
I spent some time today putting together what my 30 outfits would/could be. I definitely didn't think I would do this, but after this morning I think it's almost necessary! I'm pretty happy with what I came up with, and it just made me more excited for this challenge!
Anyways, this is what I wore today!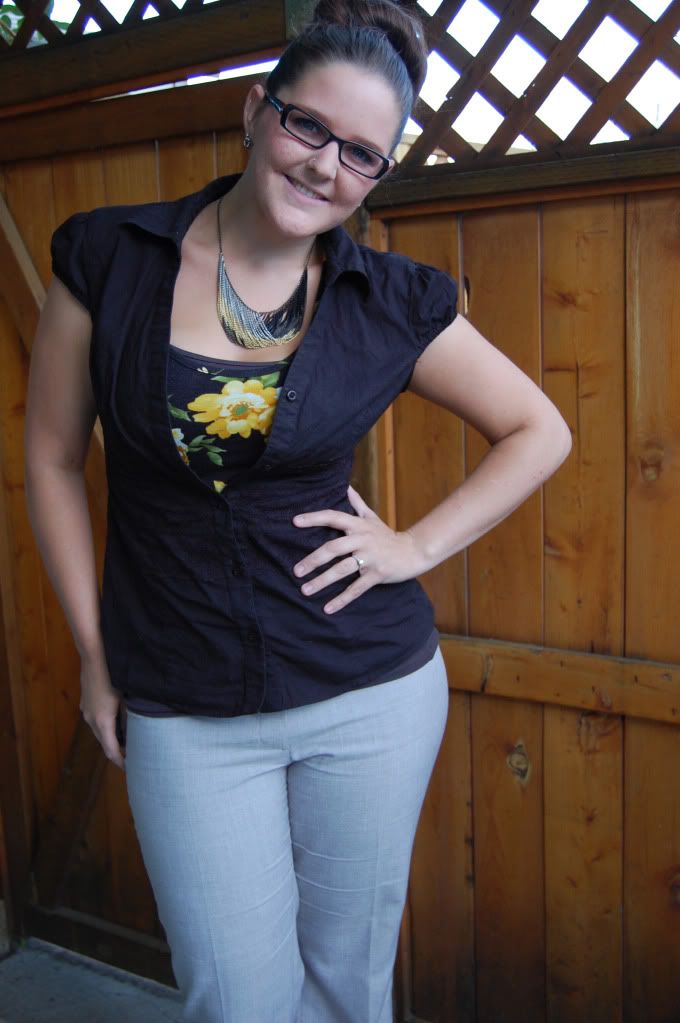 These shoes are one of the items I put in this challenge to see if I actually like them. I am quite pleased to say I love them! They are really comfy, and when I was putting together my outfits they just seemed to work with so much! I am really excited to wear them more.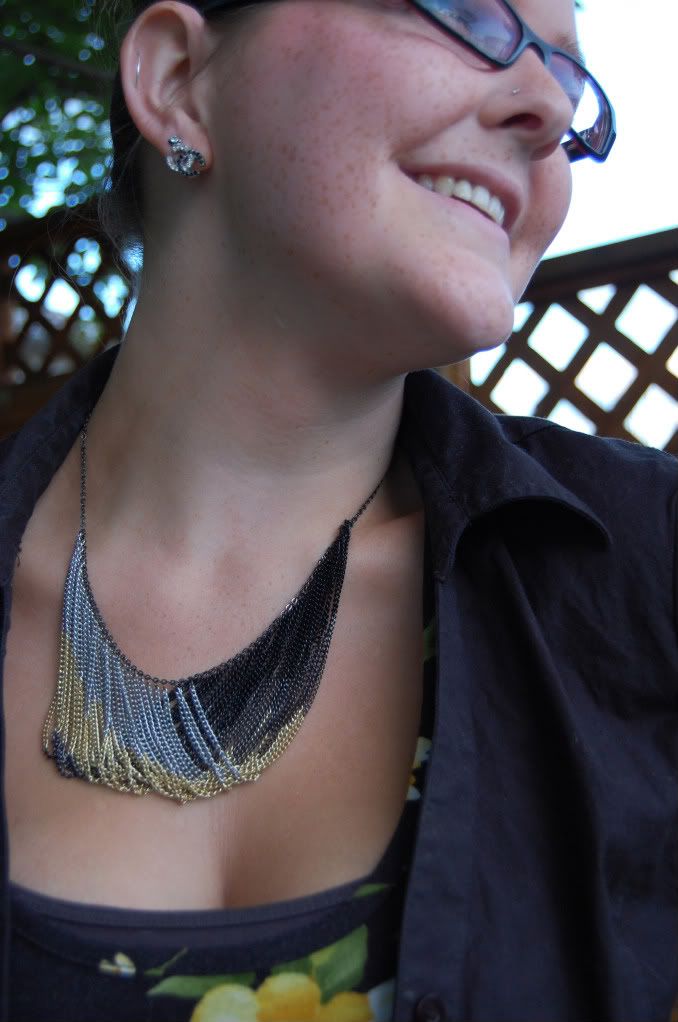 I love love this necklace. I bought it on a whim at a shoe store to use up what I had left on a gift card, and I'm so happy I did! It's really versatile, and works with so many pieces.
Black Top//Guess
Rose Tank//Forever 21
Pants//Suzi Shier
Wedges//Sears (a very long time ago)
Necklace//Spring Shoes