Two for two! I've never worn this outfit before either, and I'm loving it! It has a casual feel from the tee, but still professional for work from the skirt and heels.
My puppy Dexter decided he wanted to be in my picture too!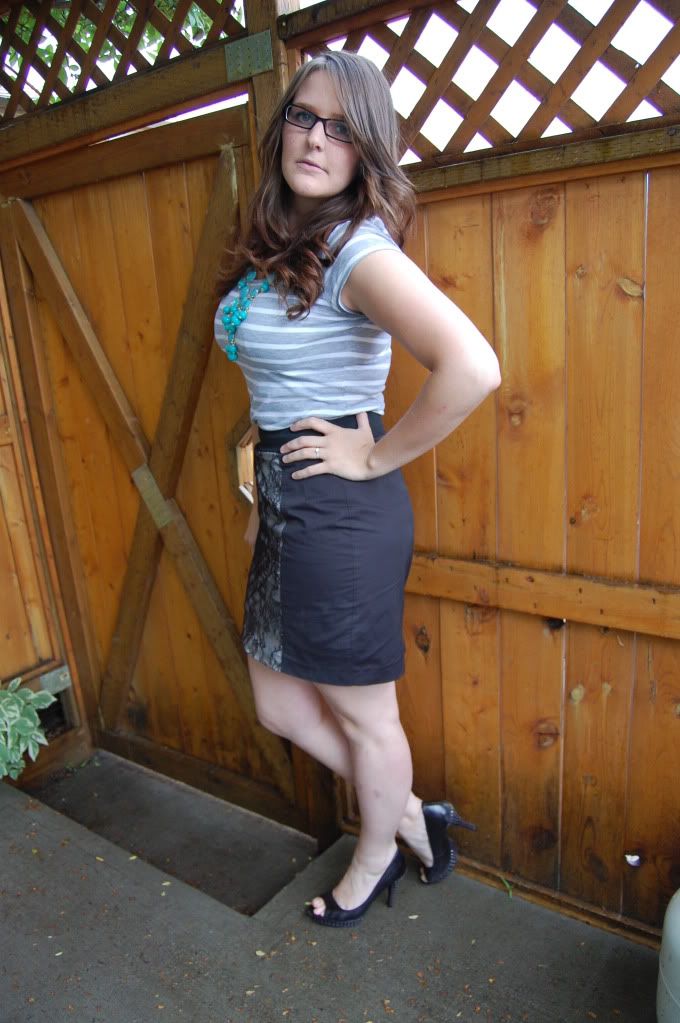 Check out my earrings! I adore those little owls! Another shoe store purchase :) I also can't get enough of this necklace, it just brightens up an outfit so much!
Striped Tee//H&M
Lace Skirt//Bedo
Earrings//Aldo Accessories
Heels//Nine West (via The Bay)
Necklace//SH&M